At the Crossroads: Landis Valley House Hotel Was a Community Hub | Antiques & History
7 min read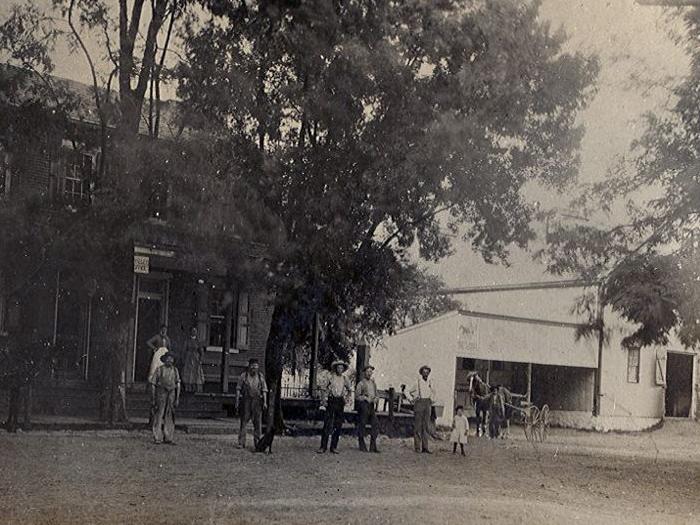 It was a restaurant, a bar, a post office, a place for auctioning and boarding livestock, a weighing station, a polling place, a social center and, for most of its history, a provider of lodging.
Long before the era of chain hotels with lookalike rooms and free Wi-Fi, the Landis Valley House Hotel in Lancaster County, Pennsylvania, was a destination offering hospitality to both travelers and locals. Constructed and initially operated by Jacob Landis Jr. from 1856 to 1860, the Landis Valley House Hotel was strategically located at the intersection of the Reading Road, New Haven Road and Neffsville Road — the perfect spot for a tavern that offered food, drink and accommodations for weary travelers as well as a gathering spot for its rural neighbors.
Jacob Landis Jr. was among those who in 1855 had purchased shares at $25 apiece to help fund the construction of the Lancaster and Ephrata Turnpike and Plank Road. This toll road, which would carry trade from northwestern Lancaster County into Lancaster city's commercial center, followed the path of the Reading Road right through the village known as Landis Valley. Seeking to capitalize on the increasing commerce, Jacob Landis Jr. started construction of his hotel later that same year.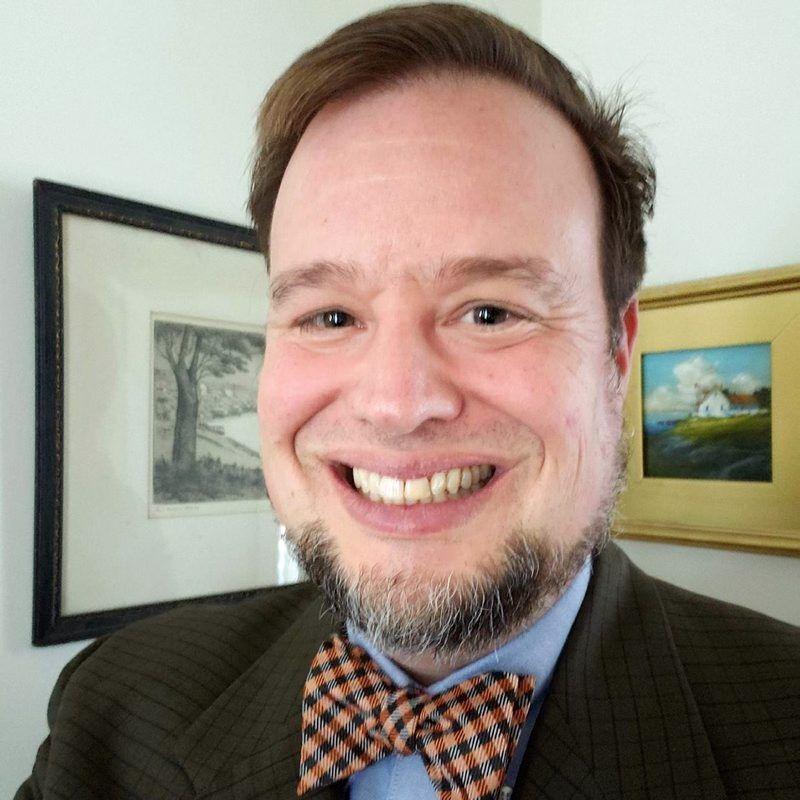 Michael Emery is a museum educator for the Pennsylvania Historical and Museum Commission, who was at Landis Valley Village and Farm Museum from 2002 until his 2018 transfer to become site administrator of the Cornwall Iron Furnace. He has done extensive research on the Landis Valley House Hotel. While no ledgers or day books from the hotel are known to remain, Emery used old maps, census records, court documents and newspaper reports to piece together this hostelry's history from its earliest days until it closed in 1967.
The Origins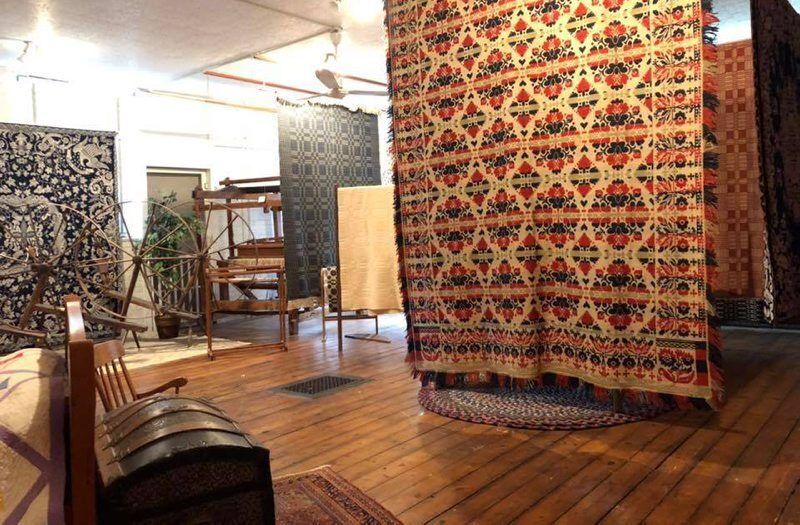 The two-and-a-half story, L-shaped brick structure included living quarters for the hotel's operator, along with two rooms containing four beds for paying guests. As was common then, the Landis Valley House Hotel had two front entrances. The one on the right allowed women to enter the establishment through its dining room, while the door to the left opened into the tavern and was intended for menfolk.
Owning a tavern was no simple matter in mid-19th century Pennsylvania. In a continuation of colonial British practices, a tavern — also called a public house — followed strict regulations and required an annually renewed license to operate. License requirements included the prevention of underage drinking; assurance of alcohol content and accurate portion measurements thereof; serving and housing the public, along with their horses; and responsibility for thefts that might occur on the premises.
The job of operating a public house was apparently a challenging one. After Jacob Landis Jr. sold the hotel to Isaac Landis in 1860, Emery's research shows that the business went through at least 15 other operators over the next 107 years. It also had eight owners during that same period, four of which had "Landis" as a surname. While none of them were apparently directly related to Jacob Landis Jr., the Landis name was so common locally that Emery said, one "couldn't swing a dead cat in Landis Valley without hitting someone named Landis."
Landis Valley literally got put on the map in April 1857, when the United States Postmaster General created a new post office located in Landis Valley with Jacob Landis Jr. designated as postmaster. This made the Landis Valley House Hotel a post office, as well as a hostelry. A local newspaper reported, "One hundred and eighty families, residing within two miles will be accommodated with regular mail supplies six times a week by the route from Lancaster to Hinkletown."
More Than Just a Public House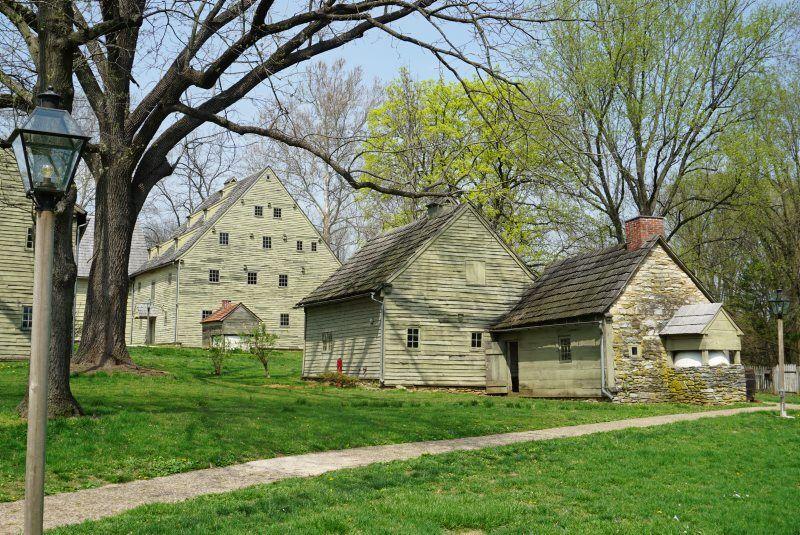 Throughout its history, the Landis Valley House Hotel became the center for numerous events. For instance, an 1892 Lititz Record newspaper article noted that a fox chase "advertised to take place from the Landis Valley Hotel last Saturday … was postponed to Tuesday, January 5th."
A newspaper announcement of the Republican Primary Election being held on Saturday, Aug. 15, 1865, states that one of the polling places was "In Manheim township, at the public house of Isaac B. Miller, at Landis Valley."
Emery said that the common use of taverns as polling places gave rise to laws requiring that no alcohol be sold on election days.
The Columbia Spy newspaper reported that a serious incident took place in early December 1886 "at the public house of W.L. Houck, at Landis Valley." During a shooting match held on the hotel grounds, David Hurst of Eden was accidentally shot in the shoulder when "a boy named Landis Hostetter" was reloading his breech-loading gun and a cartridge exploded prematurely. Hurst received serious injuries, but was attended to by Neffsville's Dr. Witmer and survived the mishap.
At the time Henry Brackbill was operating the hotel in 1870, another newspaper article reveals that the Landis Valley House Hotel property included "a large cattle scale." This fact played into a court case in which a load of cattle being taken across Binkley's Bridge was alleged to have broken the bridge's floor beam because of the load's excessive weight. Brackbill was called to testify. He presented his record book, which documented the load as weighing 6 tons, 995 pounds. The presence of this scale at the Landis Valley House Hotel was due to livestock auctions held in a sales barn on the hotel's premises.
The Landis Valley House Hotel was also used on multiple occasions for the sale of nearby real estate. In those days, Emery explained, the sale property would be open for inspection several days prior to the auction. Bidders would then assemble at a public house on the sale date for the calling of bids. A Public Sale listing advertises the Sept. 3, 1866, sale of "76 acres of land in Manheim twp., in sight of Neffsville" with the sale held "at the public house of Jno. (John) Martin at Landis' Valley."
Census information from 1880 shows Levi Longenecker as innkeeper at Landis Valley House Hotel. Along with his wife and two children are listed three employees who lived on the premises. They included a bartender, a hostler — one who takes care of horses — and a domestic servant.
The "wild hog of Landis Valley" rated a July 10, 1891, article in the Lititz Record. The swine had caused considerable crop damage, while dodging the irate farmers being victimized. The hog's luck ran out when he was spied near Landis Valley and 15 men gave chase. John Getz, then Landis Valley House's proprietor, and former owner-operator of the hotel, Henry Brackbill, were among those pursuing and cornering the pig.
"Someone struck him on the head with a stone, which affected him to some extent," states the newspaper account. The marauding hog was tied up, taken into the village and later described as a "long, thin, white animal and can run like a deer." He was set free for a fox chase-type happening, with horsemen in pursuit until the poor pig dropped over dead.
By 1930, the Landis Valley House Hotel ceased providing lodging and became primarily a restaurant, well-known for its turtle soup and generously laden ham sandwiches. It was eventually purchased in 1967 by the Pennsylvania Historical and Museum Commission.