Demons and Wildcats Travel to Assumption Sectional | KCII Radio
2 min read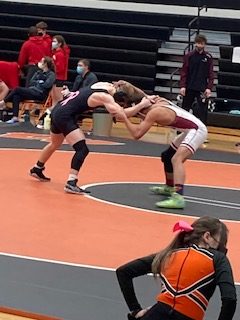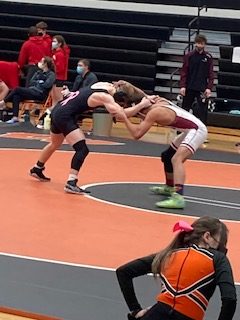 The postseason starts up today for the Washington and Columbus Community wrestling teams when they make a trip to Davenport Assumption for a Class 2A sectional.
Other teams that will be competing include Assumption, Keokuk, Mount Pleasant, and Notre Dame. The Wildcats are coming off of a sixth place finish at last weekend's Southeast Iowa Super Conference meet with Lane Scorpil and Chance Malone each claiming an individual title. Scorpil has a 37-1 record at 113 lbs and Malone is 34-3 at 285 lbs. Wildcat co-head coach Joel Keller is excited for the challenge ahead. "The competition is very similar to last year when we were able to have four wrestlers advance. A lot of tough wrestlers will be there. To have many crack the top two we need to continue to improve our execution like we have been doing the last month."
Washington was last on the mat in the Southern Iowa Classic where Ayden Frazer claimed a championship at 182 lbs. The senior has been stellar since returning two weeks ago after a month off and posts a 16-5 record on the season. 
Each individual that cracks the top two in their weight class will advance to next week's district meet in Mount Pleasant and be one step closer to Wells Fargo Arena. The meet gets started at noon today in Davenport. 

Tags: Columbus Community Wrestling, Washington Wrestling
3325456910
Mozilla/5.0 (Macintosh; Intel Mac OS X 10_14_6) AppleWebKit/537.36 (KHTML, like Gecko) Chrome/83.0.4103.116 Safari/537.36
6cb1358a5efc378a6d3920f31b19de710ffca520
1